Japanese Whiskey, Kentucky Bourbon & Bulgarian Rakia
Three drinks for any occasion
Japanese Whiskey: The Yamazaki Sherry Cask 2013 was selected as the World's Best Whisky in Jim Murray's Whisky Bible 2015. From that moment I realized how naïve and simplistic I had been in my whiskey knowledge up until that point. Thank you Jim Murray for opening my eyes! Unfortunately, I wasn't the only one paying attention and since 2015 Japanese whiskeys have seen supply shortages, exemplified by Suntory's announcement that they are discontinuing their Hakushu 12 Year and Hibiki 17 year for the indefinite future. Such a clear example of supply and demand at work! Below are some of my favorite Japanese whiskeys:
Suntory's Yamazaki 12 Year: My go-to reasonably cost-effective and delicious Japanese Whiskey! There's places in Japan I can find it for about $100.
Suntory's Yamazaki 18 Year: My favorite expensive whiskey out of the one's I've had the privilege to try. Unfortuantely, due to supply shortages it's hard to find this one for under $750.
Suntory's Hibiki Japanese Harmony: This whiskey has a similar price range as the Yamazaki 12 year but offers more honey and oak flavors that I enjoy.
Kentucky Bourbon: I have to thank Deloitte for assigning me to a two year project in Kentucky for my love of bourbon. I'm particularly fond of the following bourbons:
Bulgarian Rakia: is a fruit brandy that's very popular in Bulgaria and in my humble opinion superior to most hard alcohols due to it's smooth finish and sweet taste. Bulgarians believe that Rakia, while being a drink found across the Balkans, originated from the 11th century in Bulgaria. It's often paired with salad, although I use any excuse to indulge. During the summer Rakia is generally served as cold as your freezer will allow, while in the winter it's often served "cooked" (греяна). Some people choose to drink their Rakiya with 1-2 ice cubes, although I prefer to have it straight just like with bourbon and whiskey. I'm particularly fond of my family's home brewed Rakia and as anyone who has visited my apartment knows, I'm always happy to indulge in a sampling of the various Rakiyas in my collection. In case you can't get a sample of my family's batch, I recommend the Rakias listed below. The great news is that the best Rakias don't cost an arm and a leg! For example, the base version of Burgas 63 costs about $12-15 for a 700ML bottle in Bulgaria. 
Others:
I'm also a fan of Johnnie Walker Blue Label, which can be found affordably at Don Quijotes around Japan for more than half off the average spot price in the US!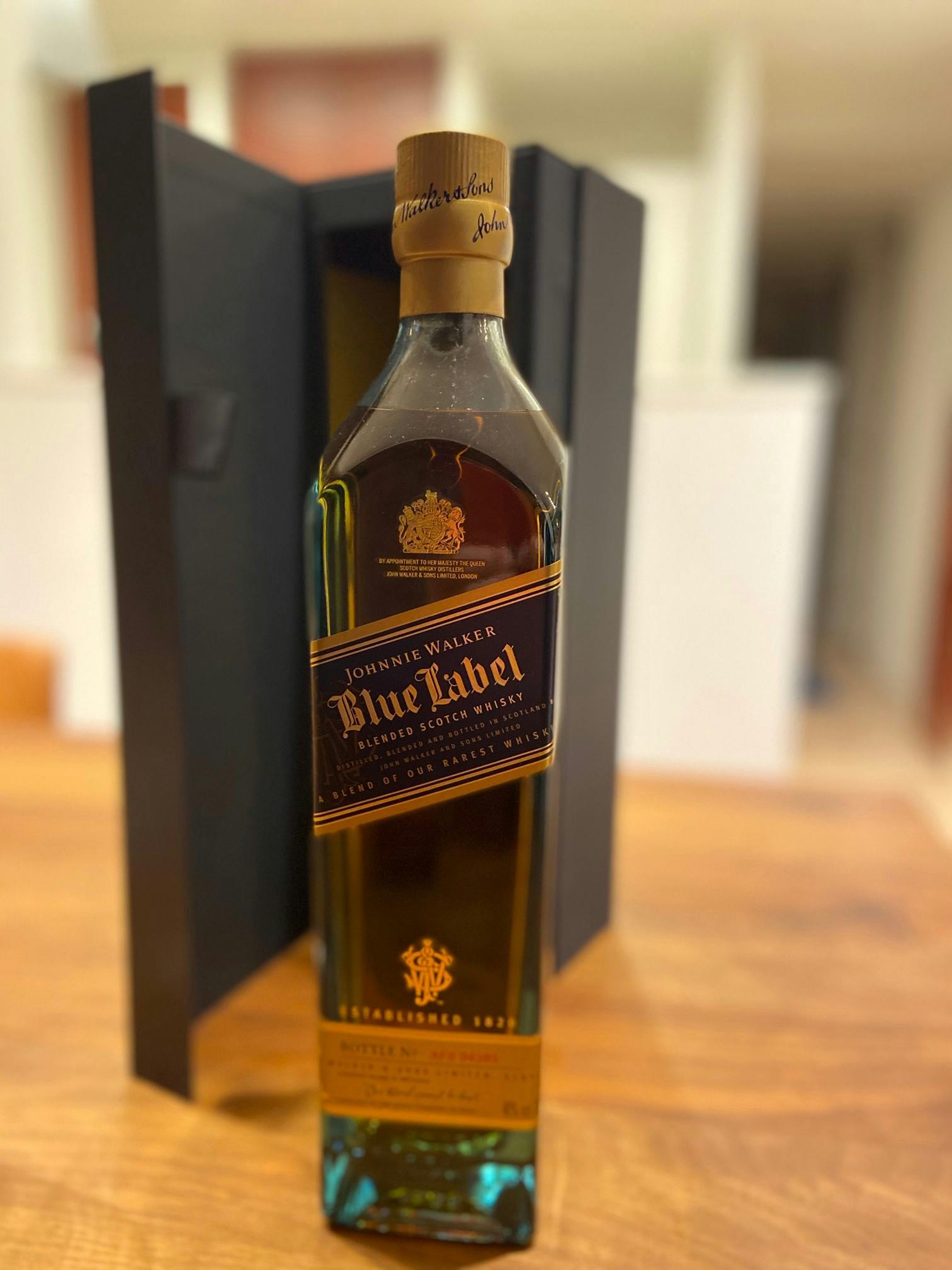 Japanese Sake (日本酒) is a fantastic beverage and my usual go to when I host events at my apartment in Tokyo.